CREAT won the honor of "2021 Industry Leading Enterprise" at the "2021 Fifth Boao Business Forum" and the "2021 Asian Economic Conference"
Date:2022-01-12 Source:
The "2021 Fifth Boao Business Forum" and the "2021 Asian Economic Conference" jointly hosted by Global Times and China Enterprise Network were grandly held in Boao, Hainan from January 8th to 9th, 2022.
Focusing on the forum theme of "Change and Innovation of Chinese enterprises", leaders of ministries, experts and scholars, and representatives of entrepreneurs from various industries gathered together to discuss how to seize new opportunities and deal with new challenges. Beijing CREAT was invited to participate in this meeting.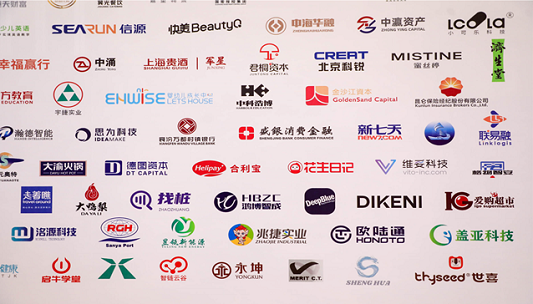 At the "Boao Glory Night Award Ceremony", Beijing CREAT won the honor of "2021 Industry Leading Enterprise" with its innovative ideas and industry-leading strength.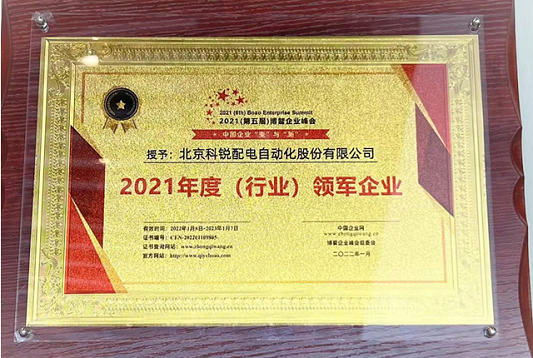 Since its establishment more than 30 years ago, Beijing CREAT has been closely following the pace of power grid development,
focusing on technological progress in power distribution systems, advocating technological innovation, and has taken the
lead in launching new technologies and products such as: intelligent power savers, fault indicators, combined substations,
outdoor RMU (ring main unit), permanent magnets actuator vacuum switches, GRC environmental cabinet and high overload
transformers and etc.
In the context of "carbon neutral, carbon peak emission", Beijing CREAT independently researches and develops smart energy
management and service cloud platforms and smart low-voltage monitoring devices, and actively deploys in smart power
property services, smart power distribution and general contracting, power sales and distribution network business, optical
energy storage, and charging piles. We aim to build the company into a leading power equipment manufacturer in China and a
general contract integration service provider of "smart energy platform + digital intelligent power distribution equipment +
long-term operation and maintenance services".
The digital economy is an important growth pole for building my country's economy. Beijing CREAT actively seizes the
opportunities of digitalization. Through more than 20 years of informatization construction, it has introduced and
integrated leading information systems and design software such as SAP PLM, SAP ERP, MES, SRM, CRM, EPLAN and etc.
Under the "Made in China 2025" strategic action plan, Beijing CREAT actively adjusts its strategy and explores the
transformation and upgrading of traditional industries. In 2020, we won the title of "Beijing Intelligent Manufacturing
Benchmarking Enterprise". Beijing CREAT has also actively introduced advanced management systems. The existing
informatization industrialization integration management system, information security management system and other management
systems are operating normally, which has become the company's high-quality development advantage guarantee.
In the future, Beijing CREAT will continue to provide professional, intelligent and platform-based power equipment and
energy services for all the clients.